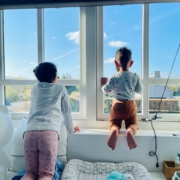 Merci Delphine, c'était une semaine vraiment agréable, entre pleures et rigolade… ton aide et ton écoute m'a fait le plus grand bien. Malgré que ce soit mon troisième bébé, tes conseils m'ont été utiles !
A très vite j'espère.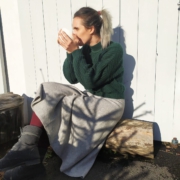 Merci Delphine pour ton écoute et tes conseils. Dans un moment complètement démunie avec mon nouveau né, tu as été présente et tu m'as redonné confiance. tu as un métier magnifique. 
Fantastic experience We definitely recommend AMA Kraamzorg service. We had a fantastic kraamzorg, Delphine. She did her work with passion and bounded very quickly with all the family members. She helped in all levels especially psychologically and made our first baby experience very pleasant and peaceful. We can't thank her enough!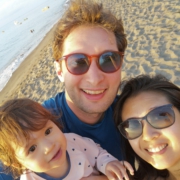 J'ai eu la chance d'avoir eu Delphine comme kraamzorg pendant 10 jours après mon accouchement. Au delà de son professionnalisme, Delphine a une écoute attentive et a parfaitement su s'intégrer au sein de notre famille.
Elle nous a accompagné avec beaucoup de bienveillance et nous a permis de faire une transition en toute sérénité vers cette nouvelle vie à quatre.
Encore merci Delphine d'avoir rendu cette expérience si particulière!
We really enjoyed this kraamweek, Delphine helped us on any matter related to the baby and the mother health, feelings, how to cope with everything, and be chill and happy. Which was very important part of why we appreciated that much having her at home with us. We now trust each other and our baby and feel confident for the next days. Thanks a lot!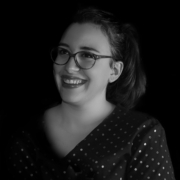 The concept of kraamzorg itself is already wonderful in supporting mums and families during the first week after birth but Delphine is even bringing it to another level !
It was a real pleasure to have Delphine helping us with our newborn : she was very attentive to our needs and brought her support exactly where we needed it. She was caring, taking care of our newborn so we could nap during the day, cooking a few delicious meals, helping us understanding everything about the dutch "administration" around birth…
We can only recommend her !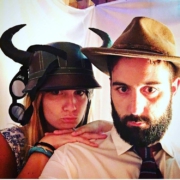 Nous avons eu la chance d'avoir Delphine comme Kraamzorg pendant la semaine entière et ce fût vraiment une super aventure. Delphine est très compétente mais aussi très adaptable et elle a su s'intégrer parfaitement à notre petit rythme de famille pendant cette semaine. Nous avons tout particulièrement adoré sa maîtrise du français et du néerlandais pendant les visites du GGD ainsi que les explications culturelles sur les manières de faire et vivre avec bébé (même pour un deuxième on apprend toujours plein de choses !). Une très belle rencontre pour notre part. Nous recommandons chaudement Delphine aux français d'Amsterdam ! Merci encore
Delphine est une excellente Kraamzorg! Très douce, attentionnée, délicate, à l'écoute.
Une présence importante pour démarrer un nouveau chapitre de vie et vous mettre en confiance. Merci pour tout!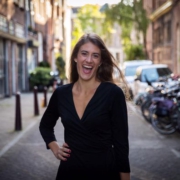 I would highly recommend Aide maman Amsterdam! From the first introduction call to actually maternity care, Delphine was great. As our baby was premature we had a shorter kraamzorg period as the na couveuse kraamzorg kicked in. Even though we had a shorter amount of hours, we still got so much out of it, it was truly so helpful. Thank you Delphine
A toutes les futures mamans, si vous cherchez une kraamzorg douée, expérimentée et sympathique, je ne peux que recommander Delphine pour vous accompagner.
Pleine de bons conseils, elle connaît bien son domaine et le système néerlandais.
Ses qualités humaines sont un vrai bonheur dans la semaine si particulière qui suit l'accouchement.
Ce fut un rayon de soleil!
Un conseil, prenez contact avec elle dès votre 2e mois de grossesse!
MERCI Delphine d'avoir fait partie de notre vie intensément pendant ces quelques jours.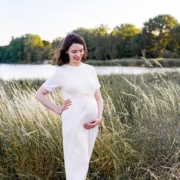 Vous ne regretterez pas de faire appel à Delphine pour vous accompagner pendant l'accouchement et les jours qui suivront. Elle est à l'écoute, toujours souriante, donne de précieux conseils sur comment s'occuper du bébé et sait se faire discrète quand il le faut. Une petite fée qui a beaucoup compté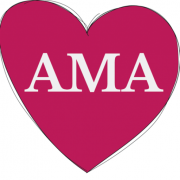 Delphine a fait partie de notre famille seulement quelques heures après mon accouchement et aussitôt à notre retour à la maison, pour les 8 jours qui ont suivi.
Elle a été d'une immense aide, tant pour les aspects logistiques mais avant tout pour les soins du bébé et de la maman, les explications, le "mode d'emploi" du nouveau-né et des nouveaux parents ! Pour notre 1er enfant, nous ne pouvions rêver meilleur accompagnement, aide, écoute, conseils. Delphine nous a permis de gagner confiance en nous, et de nous rassurer au quotidien.
De plus, et cela était plus qu'appréciable, Delphine s'occupait de notre fils nous permettant ainsi de faire des petites siestes pour récupérer !
Delphine est extrêmement bienveillante, toujours positive, et pleine d'histoires à partager !
Nous ne pouvons que recommander son aide, son expérience et ses conseils !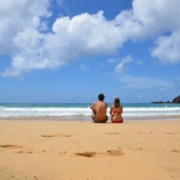 Delphine a été notre kraamzorg à la naissance de notre 2e enfant, alors que nous étions arrivés aux Pays-Bas relativement récemment. Elle nous a accompagnés, mon conjoint et moi, pendant le dernier trimestre de grossesse avec des discussions régulières, des explications sur le système de maternité néerlandais, et beaucoup de très bons conseils qui nous ont aidés à vivre cette période sereinement (qui plus est en temps de Covid).
Lorsque notre fils est arrivé, elle a rejoint notre quotidien pendant 8 jours dès la sortie de la maternité et a été notre petite fée pendant ces moments de transition vers une famille de 4 personnes. Outre son aide logistique et les soins qu'elle apportait à la maman et au bébé, elle possède des qualités humaines qui font d'elle la perle rare des kraamzorg : douceur, écoute, empathie – et un amour indéniable des bébés ! Merci Delphine De France pour avoir été à nos côtés en ces moments si uniques 🙂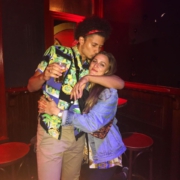 Quel plaisir d'avoir eu Delphine à nos côtés! Parents pour la première fois, nous avions tout à apprendre..
Bien plus qu'une Kraamzorg, elle nous a tout de suite mis à l'aise, nous a donné confiance en nous rassurant à l'aide de précieux conseils. Elle est très à l'écoute et a pris soin de nous comme une maman.
Sa douceur, sa bonne humeur et son professionnalisme on été présents tout au long de la kraamweek.
Son soutien a commencé bien avant que bébé arrive, elle m'a très bien conseillé dès que j'en avais besoin, et à voulu nous connaître au préalable, ce qui est très appréciable. Même après la kraamweek, elle a pris de nos nouvelles.
Je recommande et souhaite à toutes les mamans d'avoir Delphine à leurs côtés pour ce retour à la maison avec bébé après l'accouchement!
Elle vous apportera à vous, au bébé et à votre partenaire, le soutien physique et moral qui vous permettra de bien débuter votre nouvelle vie de parents!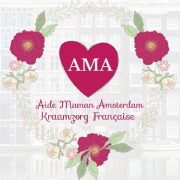 Delphine a pris le temps de m'expliquer comment se passe la naissance aux Pays-Bas et de me rassurer. Elle m'a envoyé des liens d'autres professionnels pour me préparer à la naissance. J'espere qu'elle pourra etre là après la naissance comme kraam zorg. Mais Sinon, elle me Laisse entre de Bonnes mains!
Merci
Suzanne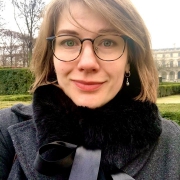 I was so happy to be able to hire Delphine as a kraamzorg. Being an expat and not having my mom or any close female friends / relatives around during the first week with my first baby would have been so much more stressful without her. She is extremely knowledgeable, being a mom of 3 herself, and passionate about baby care all her life. But it was equally important to me to be helped by a truly warm, caring and loving person. Delphine is exactly that. She pampered me, my newborn and my partner throughout the 8 days she stayed with us, and actually even longer if I count her consultations before the birth. My kraamweek was like a crash course on all the newborn essentials, from changing a pampers to putting him in the stroller. Delphine made it so breezy and comfortable for everyone. Mille merci Delphine !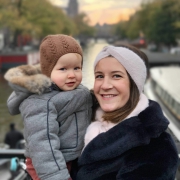 Très bon contact avec Delphine, qui adore les enfants! Je recommande ++ Delphine qui sera aux petits soins pour les nouvelles mamans.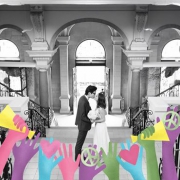 Delphine is a fantastic and altruist person. She is full of good advices and loves to share it with you. It feels really good to know someone like her on which you can count. She helped us tremendously and continue checking on us with our little one. I would warmly recommend her atelier and Kraamzorg support!
Un immense merci a Delphine qui nous a aide a trouver notre nouvelle nounou pour s'occuper de nos deux petits garcons !! Je recommande +++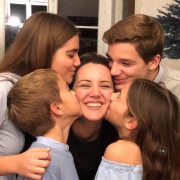 If there is someone you can rely on, you can confide in then it will be her! Delphine has the capacity to listen without judging, to guide you without deciding for you, to offer reliable and creative solutions made for your needs… Through her always positive thinking and actions, she instills in anyone she meets energy and joy.
She was there for me every time I needed support. As you may guess by now I fully recommend Delphine!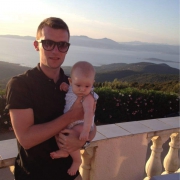 Former colleague of Delphine and dad of two young boys (a toddler and a baby), I strongly recommend her as she is always here to listen to people, give advice and provide support and comfort. She has a real talent, experience and understanding for taking care of babies and helping parents. Delphine's ability to speak fluently French, English and Dutch is also a great asset for international families.
Don't look further, call AMA!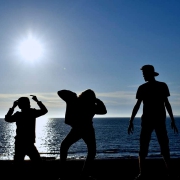 Delphine est une belle personne et une formidable Maman. En tant qu'amie depuis plus de 15 ans je suis certaine qu'elle sera d'une aide précieuse pour toutes ces futures mamans qui découvrent le monde de la maternité.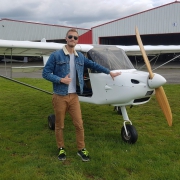 Je pense que par mon expérience de fils aîné, je suis le plus à même de pouvoir noter ma mère! 5 Étoiles
Delphine is the best what can happen to any family in need of a boost in structure and organisation. She has helped us tremendously as she found our new babysitter at a time we were strapped in time. Rarely have I come across someone showing so much involvement in their duties to their clients. Hester, Amsterdam